Let's look at bridal shower gift basket ideas! Gift baskets are the best option for bridal shower gifts for the bride, or prizes for the guests. The best thing about bridal shower gift baskets is that they are completely custom.
In this blog post you will see a variety of bridal shower gift baskets and engagement gift box ideas. We will also provide ways that you could create your own gift basket for a bridal shower.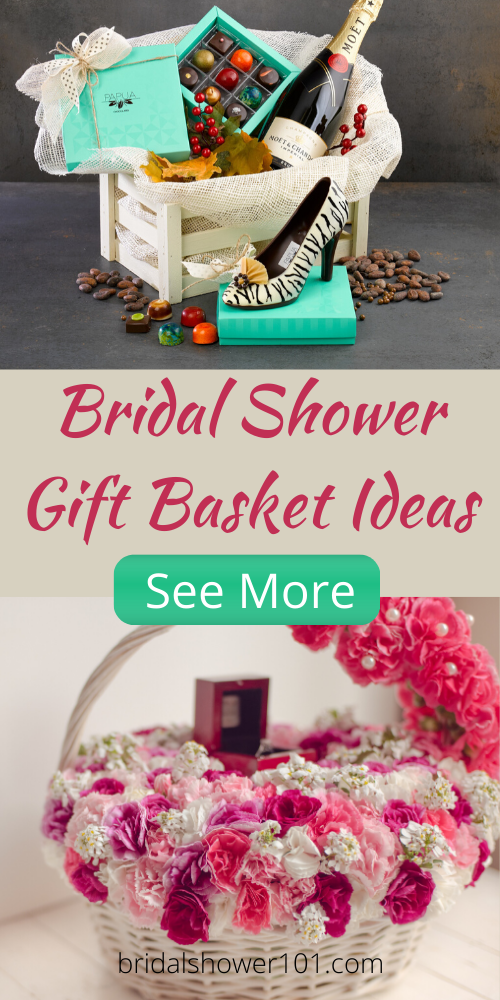 What to include in a bridal shower gift basket?
Wine, Soap, candles, coffee mugs and sunglasses are juts a few thing that you could include in a gift basket. There are several themes you could use. Some being beauty, self care, plants or future Mrs. You could even take something from each theme to make a unique combination.
Wine Gift Basket $76.99+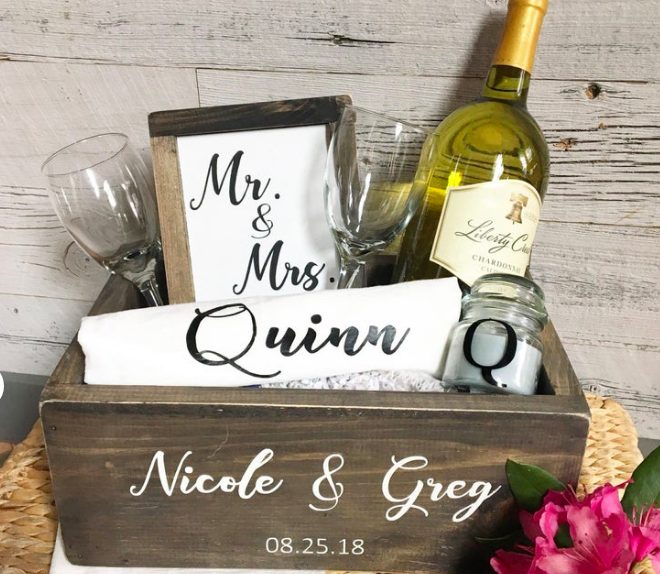 A wine themed gift basket is a nice gift for a sophisticated bride. Especially if someone is throwing a wine themed bridal shower. Featured in this basket are wine glasses, towels and the brides favorite wine. It also has a customized packaging and cloths.
Beauty Box Gift Set $21.50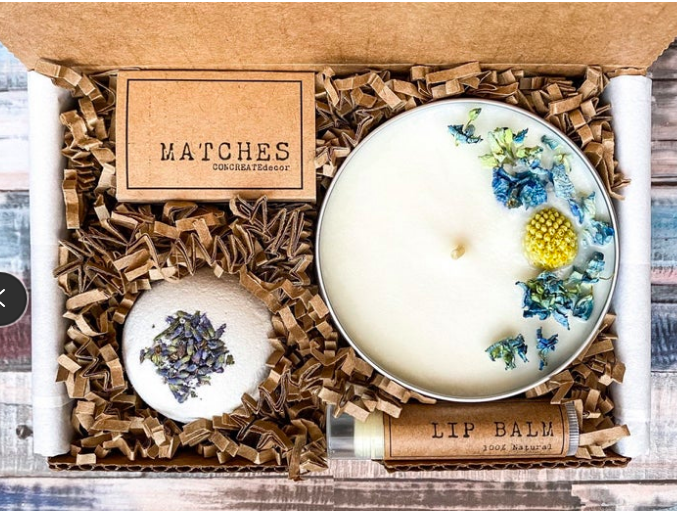 A beauty themed gift basket is a nice gesture for a bridal shower. I like this idea for brides that may be having a nontraditional bridal shower or considering a bridal shower alternative. This gift basket is a good ideas because there is no theme and is a functional gift.
This gift basket features a candle, bath bomb, matches and a lip balm. This is a thoughtful combination of gifts and will be nice present for the bridal shower.
My Life Would Succ Gift Box $56.00+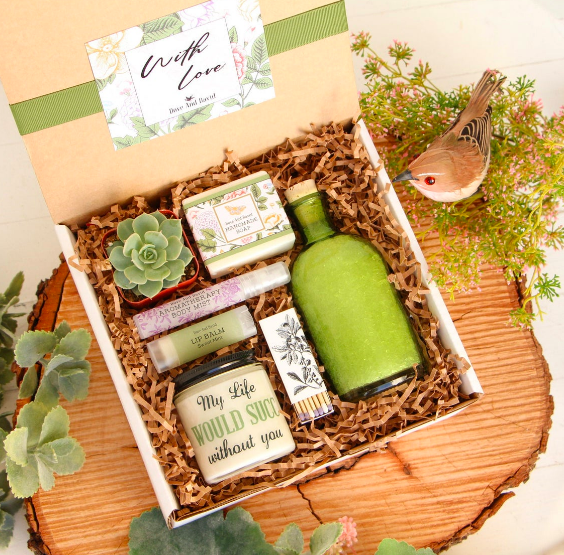 This gift baskets is plant themed. I like this for a eco friendly bride or a lover of plants. This "life would succ without you" basket is filled with fresh scented goodies and a mini succulent plant. For more ideas for a greenery bridal shower click here.
Engagement Gift Box $73.00+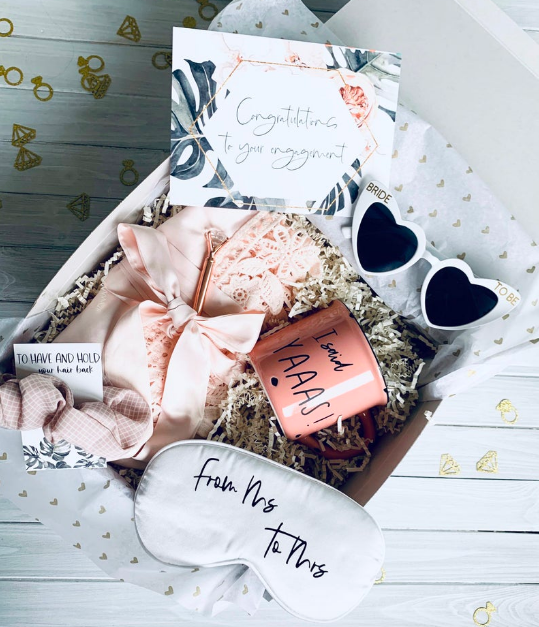 This engagement gift or bridal shower gift has a little bit of everything. This basket features a robe, mug, shades and so much more. If you are the bride, you could draw inspiration from this for your bridesmaid proposals.
Future Mrs. Gift Basket $50.82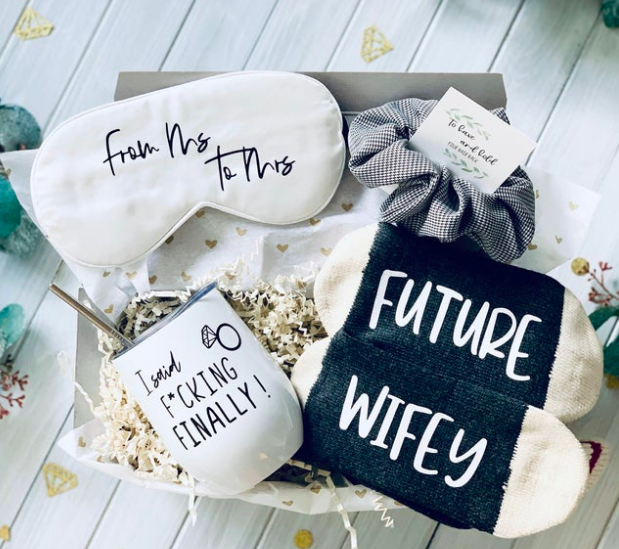 This is also a great gift if, for some reason, you can't make it to the bridal shower. You could order it online and provide the bride's address. It's great if you are not sure if you don not know much about the bride's taste. She will enjoy the bits and bobs inside of this gift basket.
Self Care Gift Basket $60.00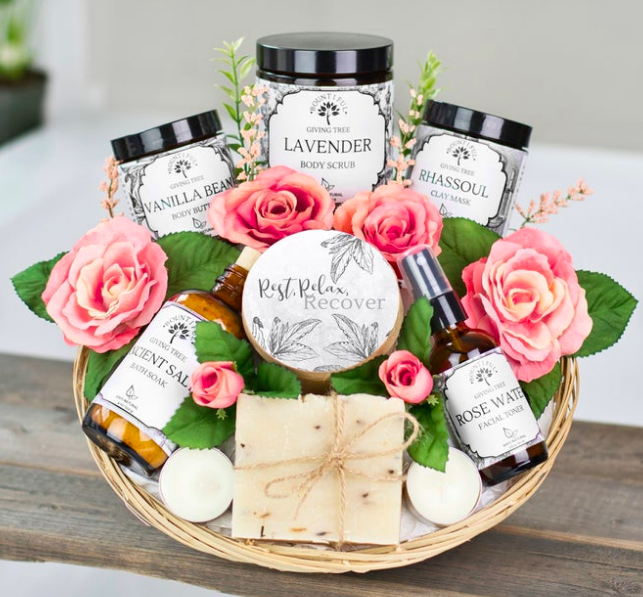 Self care and Aroma therapy sets are outstanding. These make wonderful goodies for a basket because you could arrange a variety of scents. You could also pick the aromas by theme. Calm, stress relief, love and so many more scents to choose from.
This would make an excellent bridal shower game prize!
Basket Stuffer Ideas
Building a bridal shower gift basket from scratch? Wonderful idea! besides It's the little things that count! Here are the essentials that you will need to create the perfect bridal shower gift basket. Along with the best stuffer ideas.
Gift Basket/ Gift Box $29.99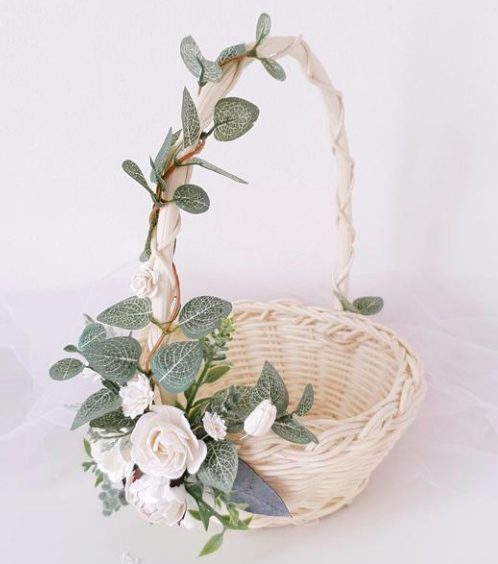 Cute gift basket for a bridal shower gift set. It could also be used as the flower girl basket for the wedding.
Big Basket Stuffers
Personalized Glass $10.00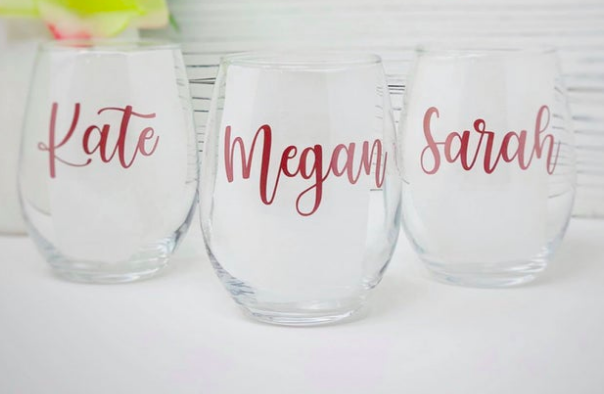 One of the best personalized gifts for a bride. You could use these as bridal shower favors. They could be personalized with the bride's name and the date of the bridal shower.
Small Basket Stuffers
Hand Made Bath Bombs $22.00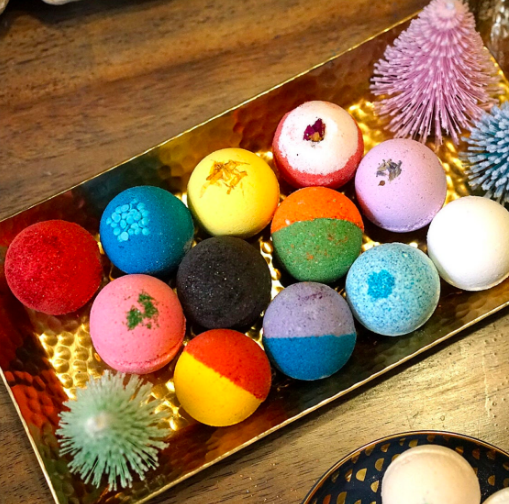 Perfect fillers fora spa themed gift basket. The bride will enjoy using these. It will inspire complete definition.
Mini Basket Stuffers
Bubble Set $5.00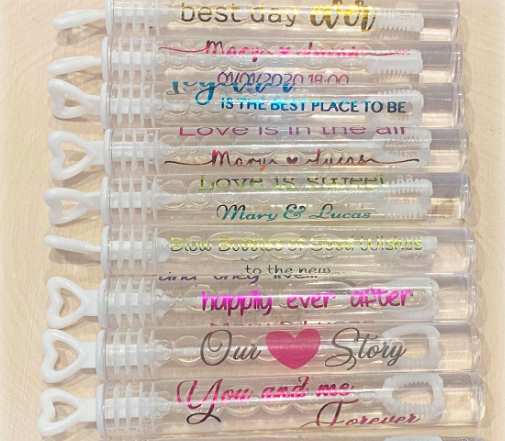 Easy idea for gifts to add in a basket. they are simple and could be personalized.
Conclusion
These were my ideas for a bridal shower gift basket. These gift basket ideas could be used for the bride and could make nice game prizes for guests. The best thing about a bridal shower gift basket is that they are unique, fun to put together and has something for everybody!